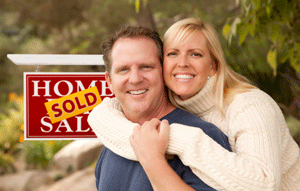 Whether you are buying your first home or your tenth in Massachusetts an attorney should be involved. Only attorneys can legally conduct real estate closings when a buyer is borrowing money from a bank, credit union or other lending institution. It makes perfect sense for buyers to have representation too. After all, for most people buying a home is their single biggest financial decision!
With over 20 years of experience we have helped buyers purchase everything from a tiny studio condo to a multi- million dollar estate. Every transaction is unique and deserves personal attention from our attorneys and staff.
First time home buyers:
We especially like taking the worry out of the equation for first time home buyers. There are many details that need to be sorted out and we make that all buyers, especially first time home buyers understand their responsibilities to allow for a smooth transaction. We keep track of your important dates and a checklist to make sure there are no loose ends on the day of closing. Ask us about special cost savings available exclusively to first time home buyers.
New construction home or condominium:
Legal representation at the earliest state of the transaction is recommended to ensure that that all of the necessary questions are being asked of the builder. Buying a new construction home can present some pitfalls and it's crucial for an experienced attorney to ask the important questions unique to the process to protect your money. Often a large, sometimes nonrefundable deposit (from 5 to 20 percent) is collected early on in the construction process.
Purchasing a condominium:
When a condominium complex is built governing documents are drafted and recorded at the Registry of Deeds. These documents should be reviewed by an attorney to make sure that they were drafted in accordance with law and not contrary to an intended use of the buyer. The financial condition of the complex is also an important matter to review and explain to the client.
Buying a multi-family home:
Great idea! You decide to buy a multi -family maybe to live in one section and rent out the others to generate income. You need an attorney to acquaint you with possible zoning, landlord tenant and other issues you need to be aware of.
SOME OF THE SERVICES WE OFFER BUYERS:
Draft and negotiate the Offer to Purchase and Purchase and Sale Agreement to protect your interests;
Advise you during the home inspection process;
Resolve any issues or problems that may arise prior to closing;
Answer questions leading up to the closing including explaining information you received from your lender including but not limited to your GFE (good faith estimate);
Review & explain condominium documents
Assist in any way possible to facilitate the obtaining of your mortgage commitment;
Track all deadlines to make sure your money and interests are always protected to the best of our ability;
If you are a first time home buyer we may be able to offer cost savings for some of our legal fees and title insurance premiums;
Advise you on the best way to take title to your property ("tenancy");
Complimentary drafting of the Declaration of Homestead;
Explain Owners & Lenders Title Insurance;